Image: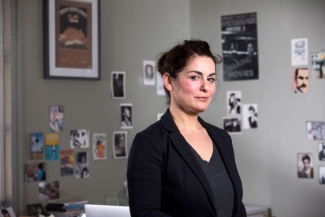 We congratulate Germanic & Slavic Studies faculty, Dr. Berna Gueneli, for receiving the Provost Office's Study in a Second Discipline Fellowship for Spring 2021.The Fellowship will allow her to read and gain expertise in art historical scholarship and research with guidance from faculty of the Lamar Dodd School of Art, Department of Art History.
"I am thrilled to begin the interdisciplinary work on my second book project on German Orientalist film, art, and visual media, connecting my research in film and German studies with the related, but separate field of art history," said Dr. Gueneli.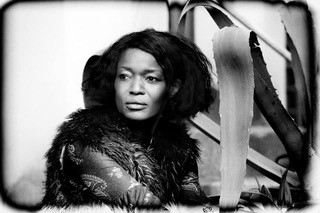 "I am very grateful to The Provost's Office and the selection committee for providing me with this fabulous fellowship opportunity to study in a second discipline. I am also very thankful for the generous support of UGA's Art History Program at The Lamar Dodd School of Art, my host department during the fellowship period," she added. 
Dr. Gueneli's proposal for the Willson Center Distinguished Lecturer/Artist Funds for 2020 was positively reviewed, and the Department of Germanic & Slavic Studies will receive funds for the campus visit of Nigerian-German actress and filmmaker Sheri Hagen. Ms. Hagen's visit, which is scheduled for October 20, 2020 , is to include a roundtable discussion entitled, Black German Film: Gender, Race, and the German Film and Media Industry in Perspective. A screening of Ms. Hagen's award-winning feature Auf den zweiten Blick (At Second Glance) is also to be part of the visit.
In February, Dr. Gueneli was honored to give an alumna lecture at her alma mater, the University of Texas at Austin, entitled Transnational Film and Media Studies & Much More.
Sadly, other accomplishments were impacted by the Covid-19 outbreak and needed to be cancelled or postponed. Dr. Gueneli was selected a Berlin Fellow of the 3rd annual seminar in Transnational European Studies in Berlin, summer 2020. This year's seminar, which was a co-venture by Franklin College/UGA and Notre Dame University, was for selected faculty and grad students, but had to be canceled. Previous fellows include Dr. Brigitte Rossbacher and Dr. Sasha Spektor.
Another visiting lecturer and scholar, Turkish-German filmmaker Mehmet Büyüyatalay, had to postpone his March 2020 visit due to travel restrictions. It is hoped that his visit and film screening at Cine Athens can be rescheduled.