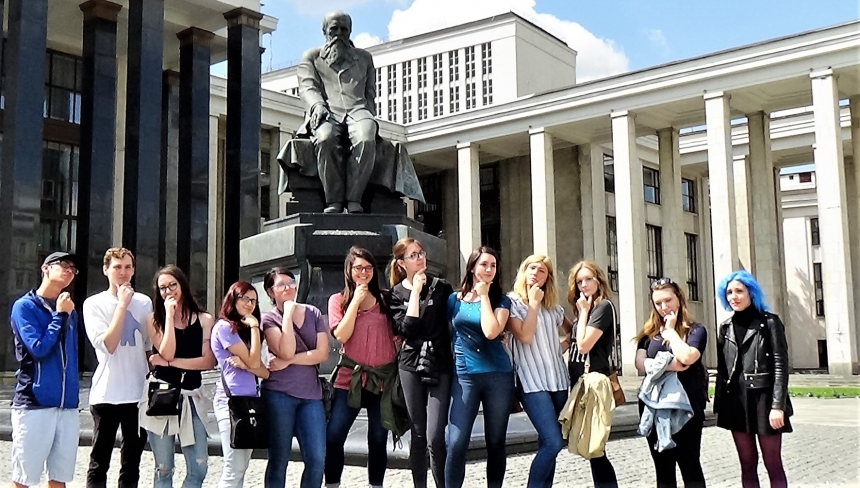 Are you a German or Russian major or minor looking for funds to help defray travel expenses for a Russian or German language or culture program abroad with the University of Georgia? You may be eligible for a Kicklighter Travel Grant.
The Department of Germanic & Slavic Studies awards Kicklighter travel grants to students planning to study abroad during the summer for one semester or an entire academic year. The grants for up to $1000 are intended to encourage study abroad or other immersive language and cultural experiences.
In some cases, the awards may be used for academic exchanges, German or Russian classes taken outside of a study abroad, or internships with distinguished German or Russian institutions in the U.S. or abroad.
The Kicklighter grants are an academic distinction given on a competitive basis, supported by an endowment from the estate of Reginald and Edna Kicklighter. Selection criteria include the student's overall academic standing, proficiency in German or Russian, course work in the field, and the nature and quality of the program a student plans to attend. Eligible to apply are German and Russian majors or minors who have not gotten additional financial awards from the Department during the current academic year.
Applications due February 15, 2022.
The application can be scanned and sent to german@uga.edu, or dropped into the large marked envelope in the door box at 204 Joe Brown Hall. Please reach out with any questions.
Application - Kicklighter Travel Grant