Max Kade Distinguished Visiting Professors, Writers-in-Residence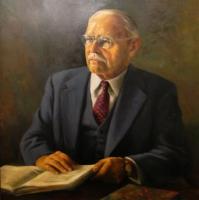 In 2014, the Max Kade Distinguished Visiting Professorship was established at the University of Georgia. Supported by a grant from the Max Kade Foundation, with additional funding from the Franklin College of Arts & Sciences, it allows the Department of Germanic & Slavic Studies to bring an outstanding German studies scholar to campus each year to teach, lecture, and foster scholarly exchange between German and American academic communities.
Spring 2022: İlker Çatak, award-winning German filmmaker and Max Kade Foundation Artist-in-Residence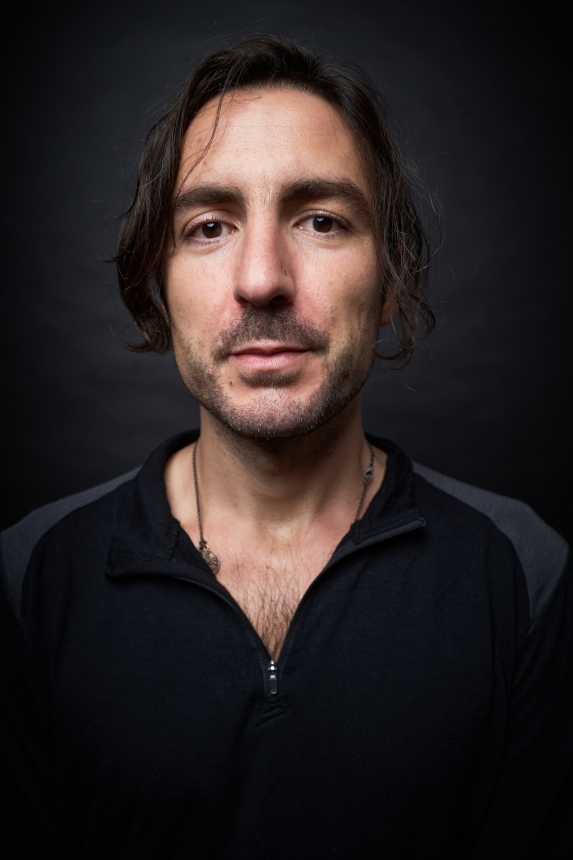 GRMN 4510 Screenwriting, inspirations, and the creative process. Çatak will use his own work, creative process, and  influences and inspirations in film, literature, and music as a platform for student discussion, writing, and original creative projects.  
Prior to his first full-length film in 2017, Çatak made several award-winning short films, including Wo wir sind (2014, Max Ophüls Prize) and Sadakat (2015, Max Ophüls Prize, First Steps award, Student Academy award). He also worked on several German international cinematic and television productions (directing a recent Tatort episode) and in the advertising industry (for Allianz, Telekom, and Audi), as well as completing his master's degree in film at the Hamburg Media School in 2014.
Çatak's 2017 feature-film debut, Es war einmal Indianerland, is a coming-of-age drama set in Hamburg. His 2019 feature Es gilt das gesprochene Wort, which tells the story of a marriage of convenience between a German pilot and a young Turkish man, won awards from Neues Deutsches Kino and Bavarian Film and garnered further award nominations. His third major production, Räuberhände, a Turkish-German road movie, has been nominated for further awards.
Spring 2021: Christopher Kloeble, award-winning novelist, non-fiction writer, playwright
GRMN 3610   Changing Perspective - How literature can help us see the world through the eyes of the other   TR 11:00-12:15
Whether it's an Indian orphan in the mid-19th century or a chatty shadow or a nun with a secret in the Bavarian Alps -- literature allows us to experience the world from different and therefore often strange perspectives. In real life we are physically constrained; even our empathy has its limits. Literature, however, allows us to take a deeper look into minds and places and things we would otherwise never be able to access. With the help of literature we can try to grasp what is foreign to us. But how far can literature take us? And how narrow or wide is our world view? We will approach this topic by reading and talking about different works of fiction and non-fiction written in German, while trying to navigate this "other" language and culture. During the course we will also discuss what appears typically "German" from the outside, how Germans and German culture are perceived, and whether or not that corresponds to how Germans see themselves.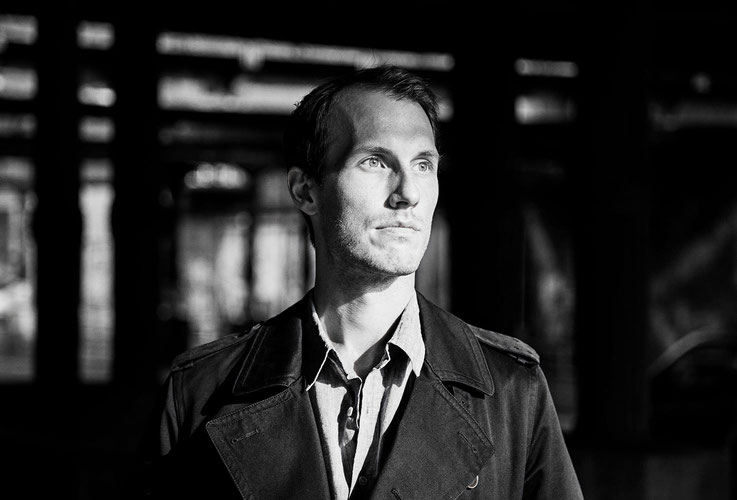 The class will be conducted in German, all online (the author will be in Germany) and synchronously. For reading list and more details on GRMN 3610, click here.
Serving as the first Max Kade Distinguished Writer-in-Residence, Christopher Kloeble will teach a German course remotely for the Department of Germanic & Slavic Studies in Spring 2021, due to travel restrictions associated with the COVID-19 pandemic.
Kloebel's first novel, Among Loners, received the Jürgen Ponto Stiftung Prize for best debut novel in 2008. His second novel, A Knock at the Door, appeared in 2009, and his third, Almost Everything Very Fast, was translated into English (Graywolf Press, 2016).
His film script Inclusion was nominated for the Prix Europa in 2012 for Best Movie Script, and his 2016 book The Shadows of the Salz Family appeared in 2016 in Germany (dtv). Kloeble also has written plays, U Turn and Memory that have been staged in Vienna, Munich, Heidelberg and Nuremberg. Home Made in India is his first non-fiction book and was published in 2017. Kloeble's most recent novel, Das Museum der Welt, was published in 2020 in German with dtv.
To learn more about Christopher Kloeble and his works, visit his personal website.
Spring 2019: Professor Dr. Andreas Boehn, University of Karlsruhe/Karlsruhe Institute of Technology (KIT)
Spring 2019: GRMN 4500/6500 20th- and 21st-Century Texts and Contexts:  Technology, Modernization, and the Individual in the Works of Franz Kafka and Ernst Jünger. (As a split-level course, advanced undergraduate students can participate.)
This year's Max Kade Distinguished Visiting Professor is Dr. Andreas Böhn from the Institut für Germanistik at the Karlsruhe Institute of Technology in Karlsruhe, Germany. Professor Böhn specializes in Modern German Literature and Media Studies. His research deals with a wide range of topics, most notably literary theory, questions of fictionality, metafictionality, genre, and intertextuality, media aesthetics, and the history of media.
He has written books on the German sonnet (Das zeitgenössische deutschsprachige Sonett. Vielfalt und Aktualität einer literarischen Form. Stuttgart: Metzler, 1999); intertextuality in modern German literature (Das Formzitat. Bestimmung einer Textstrategie im Spannungsfeld zwischen Intertextualitätsforschung und Gattungstheorie. Berlin: Erich Schmidt, 2001); and co-authored a handbook on the history of media (Mediengeschichte. Eine Einführung: Tübingen: Narr 2008). In addition to more traditional seminars on literature, film, and literary theory, Dr. Böhn also teaches innovative courses on topics such as "Gender and Science Fiction" and "Technological Nostalgia, Retrotechnologie, and Steampunk."
In all, Böhn is author or co-author of four monographs and has edited or co-edited six academic books and written about 70 articles. He has published widely on intertextuality and intermediality, mimesis, fictionality and metafiction in literature, film and other arts and media; current research interest include media nostalgia as well as the relation of technology and culture.
Dr. Böhn obtained his Ph.D in philology and philosophy at University of Mannheim in 1991.
At UGA, Dr. Böhn is teaching a graduate/advanced undergraduate seminar entitled Technik, Modernisierung und die Rolle des Individuums bei Kafka und Jünger. He will be at UGA between January 29 and March 8. In addition to the course, he will be giving two lectures at UGA:
Lecture In German: "Europa als Realität und als Vision bei Enzensberger und Navid Kermani" on February 13th (details to TBA).
Lecture in English:  "The Concept Industry 4.0 in Germany as Seen from a Cultural and Media Studies Perspective" on Feb. 27 (details TBA).
Spring 2018: Professor Dr. Cornelia Wilhelm, Ludwig-Maximilians-Universität München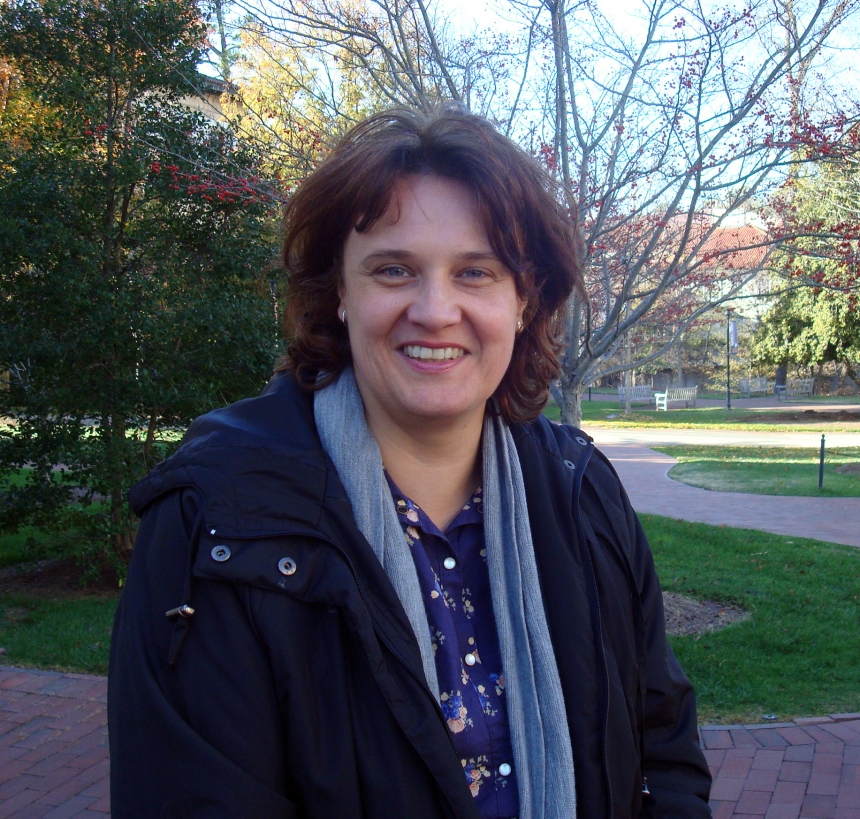 Spring 2018: GRMN 8540 Seminar in German Studies: "Migration and Minorities in Germany in the 19th and 20th Century"
Dr. Cornelia Wilhelm is Professor of Modern History (16th to 20th centuries) at the Ludwig-Maximilians-Universität München. Her research and teaching interest focuses on German and European History, Modern Jewish History, Migration and American History. Her current research seeks to explore the emigration path and the legacies of "the last generation of German rabbis" as intellectual and theological elite of German Jewry after fleeing from Nazi Germany to the United States after 1933. This includes their experience with Nazism, their rescue and resettlement in the United States, their commitment to making sense of their experience of Nazism fighting for a society able to overcome constructions of difference in the postwar world.
Cornelia Wilhelm is an associated member of the Berlin Selma Stern Zentrum für Jüdische Studien, a member of the Academic Council of the American Jewish Historical Society, a member of the Bayerischen Amerika-Akademie in München, and the wissenschaftliche Arbeitsgemeinschaft des Leo Baeck Instituts in Deutschland.
During the spring semester of 2018, Dr. Wilhelm is teaching a graduate seminar and will be giving a public lecture in late March titled "Diversity in Germany: A Historical Perspective".
http://www.jgk.geschichte.uni-muenchen.de/jgk_neuzeit/personen/professoren/wilhelm_cornelia/index.html
http://www.zentrum-juedische-studien.de/person/wilhelm-cornelia/
Spring 2017: Professor Dr. Ulrike Schneider, Universität Potsdam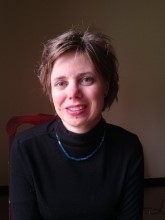 Spring 2017: GRMN 8530 Seminar in German Literature: "Die Metropole in der deutschen Literatur"
GRMN 3610 Discourses of Post-War Literature: "Escape and Refugees – Perspectives in Contemporary German Literature"
Dr. Ulrike Schneider is Assistant Professor of German-Jewish Literature at the University of Potsdam. Her research focuses on German-Jewish literature of the 19th and 20th century, Holocaust literature, and Post-War German literature as well as commemorative culture. Since 2014, she has been co-editor of the Yearbook Argonautenschiff of the Anna Seghers Association.
During the spring semester of 2017, Dr. Schneider taught a graduate seminar and an undergraduate class. She also gave a public lecture "Jewish Authors in the GDR - Historical and Literary Perspectives on a Controversial Subject".
Spring 2016: Professor Dr. Norbert Eke, Universität Paderborn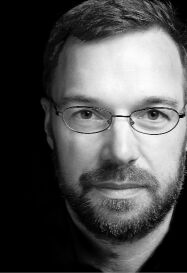 Spring 2016: GRMN 8540 Seminar in German Studies "Geheimnis und Verschwörung. Freimaurer, Illuminaten und Geheimbünde in Literatur und Film."
Professor Dr. Norbert Eke is Professor of Contemporary German Literature at the University of Paderborn in Germany.  He has an extensive background teaching German literature, and has expertise in literary theory and history, with special emphasis on contemporary drama, Holocaust literature and the Vormärz period.  His list of publications is vast, and he currently co-edits the Journal of German Philology. 
In addition to teaching the graduate seminar, Professor Eke  presented a public lecture on the work of present-day dramatist and author Werner Fritsch.  Mr. Fritsch  visited UGA in February 2016 for the screening of his film poem "Faust Song of the Son", and returned in 2017 as a guest lecturer in a film class and to screen Song of the Sun part 2.
Previously, Professor Eke was an invited speaker at the 2015 International Symposium George Tabori and the Theatre of the Holocaust.
spring 2015: Professor Dr. Gabriele Diewald, Leibniz Universität, Hannover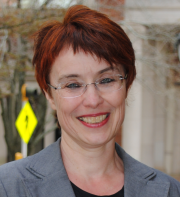 Spring 2015:  GRMN 8510 Seminar in Germanic Linguistics "Grammaticalization:  Theoretical Foundations and Case Studies"
Prof. Dr. Gabriele Diewald, a professor of Linguistics and Chair of the German Department of Leibniz Universität Hannover, was selected as the first Max Kade Distinguished Visiting Professor in the Department of Germanic & Slavic Studies at UGA.  Professor Diewald taught at UGA in the past under the auspices of the Franklin International Faculty Exchange in 2012, and the Franklin International Scholar Program in the summer of 2014.  Her research focuses on grammaticalization, language change, modality and evidentiality, verbal categories, argument structure, pragmatics, discourse and semiotics. She is the author of numerous books and articles, and has had teaching engagements at Stanford University; the University of Sao Paulo, Brazil; in Portugal; Lithuania; Croatia; Japan and India as well as at the University of Hamburg. 
During the spring semester of 2014 she taught a graduate class in Germanic Linguistics, and continued collaboration with Dr. Vera Lee Schoenfeld, Associate Professor in Linguistics in the Department of Germanic & Slavic Studies on a joint research project on argument structure in German and English from a trans-theoretical perspective.
 In April of 2015, Dr. Diewald gave a lecture, "Grammaticalization Meets Pragmaticalization – an Attempt at Disentangling Two Complex Notions."
The Max Kade Distinguished Visiting Professorship
The Max Kade Distinguished Visiting Professorship is underwritten by the Max Kade Foundation in New York. An early twentieth-century German immigrant to the United States and founder of a successful pharmaceutical company, Max Kade, together with his wife, Annette, established the Max Kade Foundation in 1944. Their initial goal was to help Germany recover from the effects of World War II as well as to improve international understanding and promote cultural exchange between the United States and German-speaking countries in Central Europe. Max Kade considered the exchange of knowledge among German and American scholars and scientists to be of great importance and believed that an increase in international cooperation was critical to solving global problems and fostering friendship between the United States and German-speaking countries.