M.A. German Application deadline:
February 15, 2022
Paid assistantships plus tuition waivers

Dual degree option with Foreign Language Education and Teaching Certificate.

Graduate School Admission Requirements
Application for admission to the Graduate School should be submitted online. The Graduate School FAQ page is a good resource to learn about UGA's requirements.
Students from American Colleges and Universities
B.A., with minimum Grade Point Average of 3.0.
Graduate Record Examination (GRE) waived for Feb. 2022 application deadline.
Official college transcripts.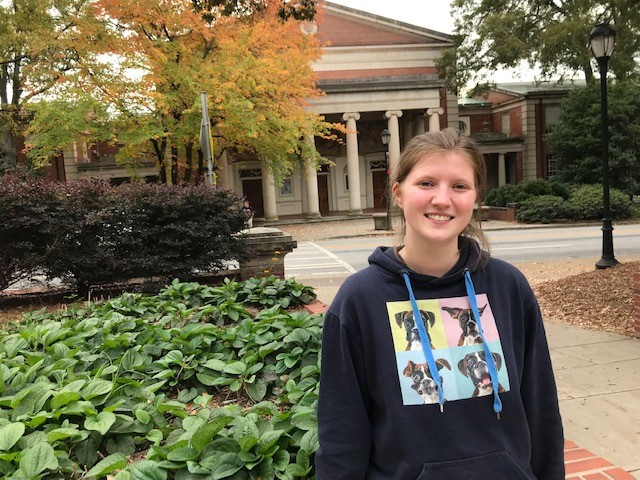 Fulfillment of Grundstudium or completion of Zwischenprüfung plus two (2) semesters (not necessarily in Germanistik).
Graduate Record Examination (GRE) waived for Feb. 2021 application deadline.
Official list of all university courses taken, with an official/certified translation of the names and courses.
Photocopies of Scheine.
Test Of English As A Foreign Language (TOEFL) with an overall minimum score of 80 with at least 20 on speaking and writing.
Consult with the Akademisches Auslandsamt for proper procedure for taking GRE and TOEFL.
Credentials of students from other countries will be evaluated for their equivalency.
Departmental Application
The departmental application consists of:
the completed form
3 letters of recommendation
official transcripts
a typed statement of purpose
an oral interview
a writing sample of formal written German