Welcome to our Graduate Program
The Germanic & Slavic Studies Department offers programs of advanced coursework and individual research leading to the MA degree. Our programs allow students latitude in pursuing their interests, but are designed to emphasize the Department's principal areas of strength.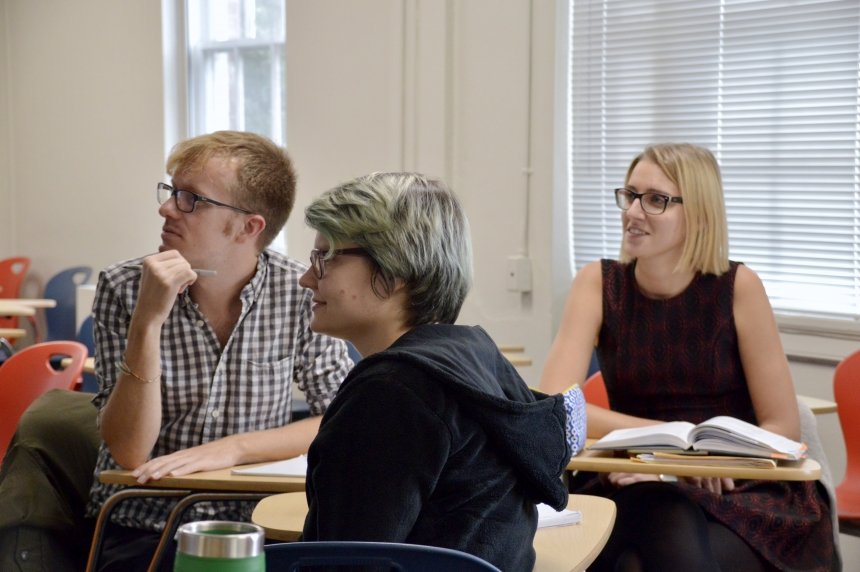 The German Program in the Department of Germanic & Slavic Studies offers a highly respected Master's degree with concentration in literature/culture or linguistics. Graduates are prepared to teach German, or to pursue a Ph.D. in competitive programs.
Program Information and Resources
Graduate Degree Programs
Detailed information about our graduate degrees including the MA and PhD degrees.
Pluralism, interdisciplinarity, a lively intellectual community and a great place to live…
How to apply
Find application procedures for both the MA German program.
Graduate Courses & Course Schedules
See all course descriptions and up to date course schedules
Graduate Student Handbook
The handbook outlines current complete degree requirements for a graduate degree in Philosophy from UGA.
Graduate Student Events
Find out about events that are of interest to graduate level students
Current graduate students seeking an assistantship should submit this application by January 15 to be considered for a Fall semester funding.
Interdisciplinary Programs
Several unique opportunities for interdisciplinary study that are often of interest to students in philosophy are available. These are Artificial Intelligence, Environmental Ethics, and Women's Studies.
Careers
Several career academic, private, and public pathway resources