Have you considered a paid internship abroad?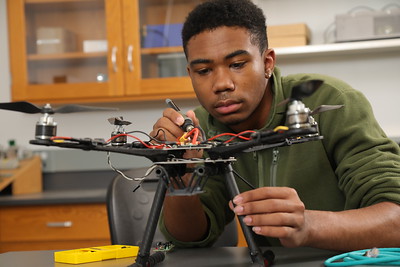 German American Exchange (GAE)
This internship is currently not active. To learn more for future reference, please visit the GAE's website.
Daily interactions with leading international firms, students can gain a better insight into the German economy, sharpen and improve their German language skills, and engage with cross-cultural challenges. German American Exchange Inc. (nonprofit organization registered with the State of Georgia) enables American students to complete an internship and to spend time in Germany during this career planning phase of their lives.
What GAE offers:
Procurement of work permits
Internships at top-tier globally renowned companies
Activities such as excursions to Munich and Berlin
This well-connected, partially government-funded placement agency charges only a modest fee for very personal assistance in securing internships in government, business, political organizations, NGO's, education, law firms and more. Ask Dr. Sager for details and how she might assist you with your dossier which must be submitted in German.  Applications are due in the late fall. To learn more, visit their website.
German-American Chamber of Commerce (GACC), Atlanta
There are or two types of internships with the GACC: Six-month internships for recent graduates, potentially a gateway for longer-term employment;, and internships for qualified UGA students available each summer for about 10 weeks. Successful student applicants will also receive the KICCS grant from the department. The application deadline is usually early March. Please contact Dr. Sager for details. You may also apply directly and independently from our department to the Chamber. Please note that the KICCS scholarship does not apply when you apply directly.
AATG Internship Program for College Students
AATG offers placement assistance for internships in many different fields. Remuneration varies widely from free room and board to $2000 per month. The language requirement is often very high (advanced speakers only). The application fee is very high.
AIESEC can help you find a paid internships in Germany lasting from 8 weeks to several months or longer. You must be a student or recent graduate to participate. UGA has an active AIESEC chapter.
This very well-funded, highly competitive program is geared towards political science or international affairs majors. The yearlong program encompasses studying and interning.
(Émigré Memorial German Internship Program) offers internship opportunities in the Bundestag. For two months, interns study legislative and administrative procedures in the German parliament. 
Applicants should be advanced undergraduates or graduate students in fields such as political science, international relations, law, history, economics or German. You must be fluent or near fluent in German.
Deutscher Akademischer Austauschdienst (DAAD) 
DAAD offers a wide array of research, study and internship opportunities in Germany. To help find the right program for you, please contact the DAAD ambassador at UGA. Currently this is Jongin Hwang <jhwang5@uga.edu> who is pursuing a double degree in German and Engineering.
Bundesfreiwilligendienst (Bufdi)
This federal volunteer program seeks applicants from abroad to work mostly in hospitals or rehab centers for a minimum of six months. Volunteers receive free room and board, a stipend of about 200 Euro/month, and have major health insurance. Please contact Dr. Sager for further details or to help with the application process. This is a well-run, established program if you want a gap semester or gap year, have at least intermediate German language skills, and desire to explore German (work) culture from the inside out.