Image: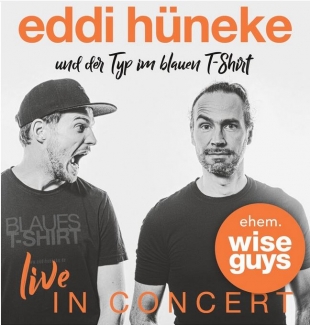 The UGA Department of Germanic & Slavic Studies is partnering with the Goethe Institute and the American Association of Teachers of German (AATG) to bring to Athens a musical duo for a concert on Thursday, November 21st at 7:00 p.m. The event is free of charge and open to all.
The Eddi Hüneke & Tobi Hebbelmann DUO will conclude their USA-Tour 2019 at the University of Georgia in the historic UGA Chapel on the North Campus quad.
The Duo is known for its acoustic style performances, with clever, witty lyrics, and engaging interaction with the audience. Many songs will be in German, and the concert may even include a sing-along in German. The band intends to make their "light-hearted approach to pop lyrics accessible to German and English speakers alike."
"I especially want to encourage high school German teachers to bring a group of students to the concert," said Dr. Alexander Sager, the Department Head. "This fun and lively event is an excellent way to bolster student interest in the language and culture of Germany."
To learn more, visit the DUO's USA-Tour 2019 website, and see lyrics of songs which typically are sung at the Eddi Hüneke & Tobi Hebbelmann DUO's concerts. Teachers of German can find customized lesson plans here.