Why German? Why Russian?
Becoming a proficient speaker of another language gives you a deeper understanding of other cultures, improves intellectual focus and academic performance, and opens up exciting and rewarding employment opportunities. Learning German or Russian sets you apart to employers and graduate schools.
Specifically, these two languages have geopolitical significance. Whether your interest is in international affairs or public policy, or maybe teaching or working for an international company stateside or abroad, Russian and German proficiency is a valuable skill that speaks to your dedication and willingness to step out of the box.
In the Department of Germanic & Slavic Studies you can work closely with dedicated faculty mentors, which is not always feasible with larger academic departments.
We offer majors in German and Russian; dual degree programs in German and World Language Education, German & Engineering, and Double Dawgs AB/MA; and a German minor and Russian minor.
All academic majors can apply for our Russian Flagship cohort, a certificate program that provides intensive language instruction, daily tutoring, cultural activities, and a capstone year abroad. This federally-funded, prestigious program also offers generous scholarship opportunities.
And GSS offers two Study Abroad programs: Study Abroad Russia (from medieval to modern) and Study Abroad Freiburg, which also has a strong environmental sustainability focus.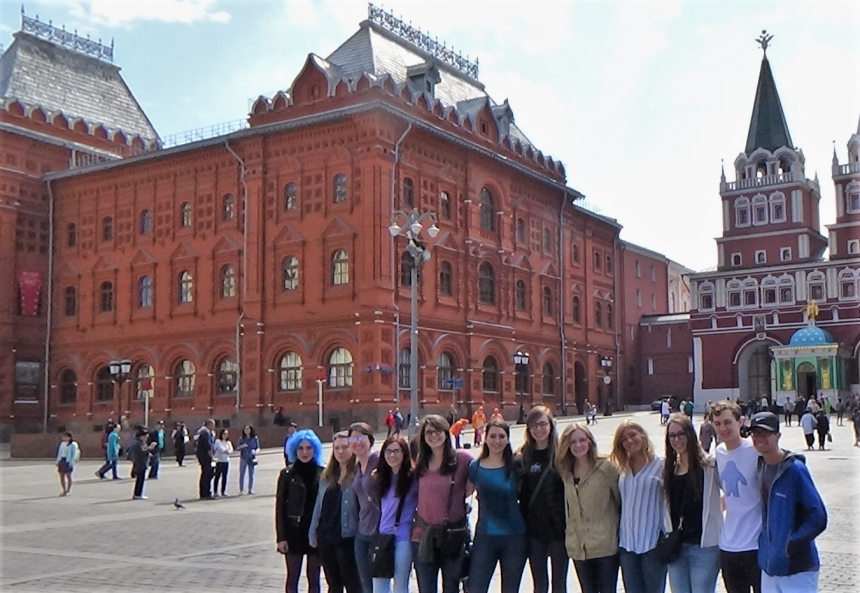 Russia Study Abroad
.