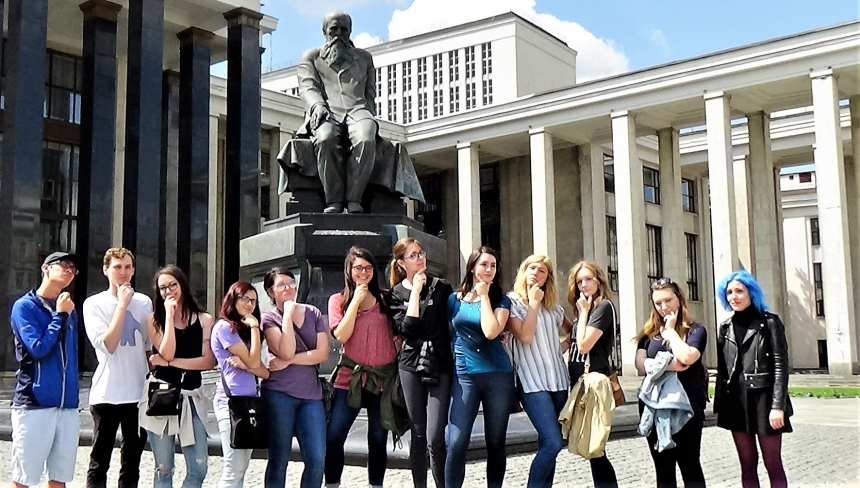 Are you a German or Russian major or minor looking for funds to help defray travel expenses?
The Department of Germanic & Slavic Studies awards several Kicklighter travel grants to students planning to study abroad during the summer, one semester, or for an entire academic year. The $500 - $1000 grants are intended to encourage study abroad or other immersive language experiences.
The Kicklighter grants are an academic distinction given on a competitive basis. Selection criteria include the student's overall academic standing, proficiency in German or Russian, course work in the field, and the nature and quality of the program a student plans to attend. Eligible to apply are German, Russian, and Germanic & Slavic Languages majors or minors who have not gotten additional financial awards from the Department.
What are you waiting for? Apply now!
Deadline is Friday, February 22, 2019.
Application - Kicklighter Travel Grant